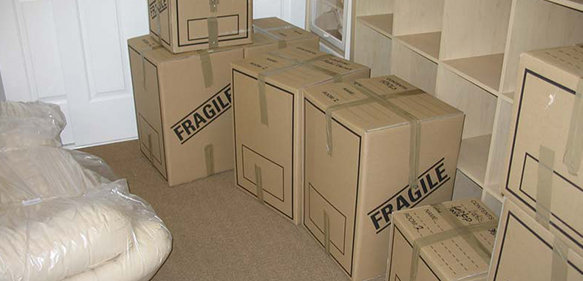 The time has come for your big move! Relocating your home is an exciting prospect, with much to look forward to in anticipation. However, for many, this can often be a stressful time. Organising and transporting a house full of "stuff" can seem overwhelming and frustrating. Yet, with a little planning and some this does not have to be the case. Here are some of Lynns' helpful tips and suggestions for organising your goods and getting them ready for the big move.
The Moving Mission Book
Step one is to plan ahead. Write down everything that needs to be done for the move. Take an inventory of all of your furniture, appliances, clothing, valuables, and other belongings that need to be packed and moved. This can help you figure out how many cartons you need for your items. The more organisation and structure you have for the moving experience, the better you'll be. You can even list the order in which things should be packed on the moving truck. Your removalist will work with you to ensure things are packed safely on the truck in a way that makes sense for you and your family.
Pack in Stages
Don't wait until the night before moving day to get your things packed up. Can you say STRESSFUL? A better way to do it is to use the handy list you've made and pack a few items or cartons per day. This breaks the packing down into manageable pieces and helps you feel less rushed. Pack the items you use less often first. Place these in a convenient location out of the way of your day-to-day activities (you don't want to block doors or hallways). As you do this, you'll see the pile of packed boxes slowly increase and you'll feel accomplished and ready for moving day.
Label Label Label
As you pack up those cartons, labelling is key. Ideally, you should place similar items in a box together. Throwing random things in together is okay, but will make unpacking and putting away much more confusing. Packing by item can sometimes be bulky however, as in the case of packing books. A carton full of books can wind up being extremely heavy. In this instance, it might be advisable to pack books together with something lighter such as clothing. You can label the box "Clothing & Books" and be sure to write down what room it belongs in. Even if you mislabel the contents of a box, it is most important to write down its destination. Unpacking is much more straightforward when the cartons are already in the correct room. As you pack the items, check them off your master list.
Essentials Last
One aggravating part of packing is losing your most important or frequently-used items. To avoid misplacing your phone charger or car keys, have a dedicated box (preferably a transparent plastic container) to hold your vital items. Keep this in a safe location during moving day and be sure it is packed on the moving truck last for easy access. Better yet, keep this container with you in your own vehicle. When you arrive to your new home, you'll have all the essentials securely on your person.
Ready to get started? If a big move is in your future, contact your local removals experts at Lynns. We've assisted in stress-free, successful moves throughout the South Coast and beyond for more than 30 years. Get in touch with us today to discuss your relocation and to find out how we can help.